DOC BC is partnering with Telus Storyhive to deliver an experiential hands-on documentary filmmaking workshop through the directing, producing and editing lenses. Participants will learn about the craft of documentary filmmaking and practice using equipment such as cameras, microphone and lenses.
This full-day workshop will be led by two well-established filmmakers, Kevin Eastwood and Arun Fryer, who have extensive experience instructing diverse audiences and solid body of work under their belts.
WHEN:
Kamloops: Friday August 17, 2018
10 am – 5 pm
Mastermind Studios, 954-F Laval Cres, Kamloops, BC  V2C 5P5
Check it out on Facebook
Vernon: Saturday August 18, 2018
10 am – 5 pm
Okanagan College, Vernon Campus: 7000 College Way, Vernon, BC
Check it out on Facebook
Penticton: Sunday August 19, 2018
10 am – 5 pm
Shatford Centre, Okanagan School of the Arts
760 Main Street, Penticton, BC   V2A 5E2
Check it out on Facebook
PRICING:
Regular:
DOC Members/STORYHIVE alumni: FREE
Non-members: 40
Students + Low income: $20
Early bird:
Non-members: $30
Students + Low income: $10
Tickets include snacks, refreshments and light lunch.
BUY TICKETS:
Kamloops: https://docworkshopkamloops.eventbrite.ca
Vernon: https://docworkshopvernon.eventbrite.ca
Penticton: https://docworkshoppenticton.eventbrite.ca
Not a DOC member yet? Now's a great time to join! In celebration of DOC35, we're offering a 35% discount off DOC memberships! Enter discount code: DOC35 on check out at the DOC website
INSTRUCTORS: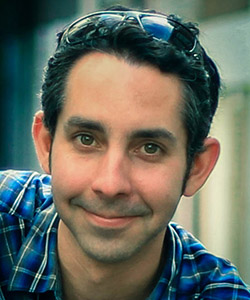 Kevin Eastwood is an award-winning director and producer. Most recently he directed AFTER THE SIRENS, a documentary for CBC Television about the epidemic of PTSD among paramedics. Other credits as director include THE DEATH DEBATE, a behind-the-scenes look at the landmark Supreme Court of Canada case on physician assisted-dying, and EMERGENCY ROOM: LIFE + DEATH AT VGH, a documentary series that scored record-breaking ratings for Knowledge Network and won Leo Awards for Best Documentary Series and The People's Choice Award for Favourite TV Series. His credits as a producer include the CBC drama series THE ROMEO SECTION; the movies PREGGOLAND, FIDO and THE DELICATE ART OF PARKING; and the documentary features VANCOUVER: NO FIXED ADDRESS, HAIDA GWAII: ON THE EDGE OF THE WORLD, OIL SANDS KARAOKE and ECO-PIRATE: THE STORY OF PAUL WATSON.

website:http://www.opticnervefilms.ca/
imdb: https://www.imdb.com/name/nm0247760/
twitter: https://twitter.com/kevin_eastwood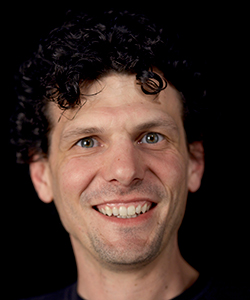 Arun Fryer is an award winning filmmaker and media producer from Vancouver, Canada. Arun has produced numerous films and videos, including the indie feature thriller 'Cadence', and directed the documentary short 'Before She's Gone'. He also received the Vancouver Mayor's Arts Award for Emerging Artist in Film & Media, served for two years on the Board of Directors for DOC BC, and recently completed a TEDxTalk based on his experience with 'Before She's Gone'.
In addition to teaching at Vancouver Film School and Reel 2 Real International Film Festival for Youth, Arun is currently developing a feature documentary titled 'MUNAY: Dreaming the Jungle' about a Shaman from Ecuadorian Amazon fighting to protect his land, and his latest production is the sci-fi drama 'The Shipment', premiering later this summer.
website: https://www.aaronisarun.com/
twitter: https://twitter.com/aaronisarun
imdb: https://www.imdb.com/name/nm4215987/
---
SPONSORED BY:
COMMUNITY PARTNERS: 
Kamloops:
Thompson-Nicola Film Commission
Penticton: