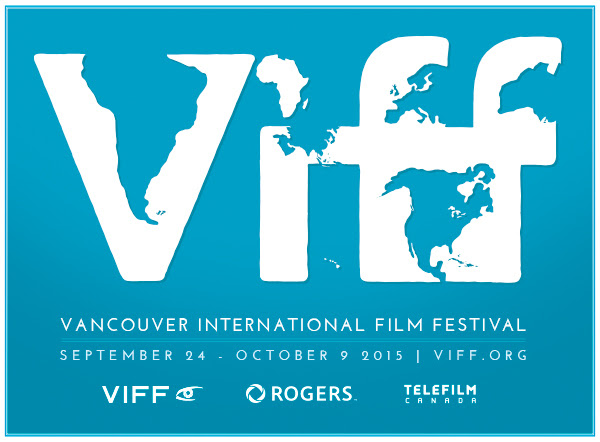 The Vancouver International Film Festival (September 24 – October 9, 2015) is almost here! Once again VIFF will showcase an impressive selection of local talent, including several films with DOC BC members in key creative positions. Some of these films are having their World Premieres, others have already screened at important festivals and won awards. Regardless, this this will be the first time that most of the films are screened in Vancouver so let's support them and pack the house!
#mustseeBC –  In advance of the festival, the #mustseeBC campaign invites audiences to preview trailers, promote BC filmmakers across social networks and vote for their favourite films. The film that gets the most fan votes takes the title "Audience Must-See-Film" and earns a Special Red Carpet Screening. We're thrilled to see that 6 of the 12 films in the BC Spotlight program have DOC BC members in key creative roles. Vote for your favorite here.
We would like to congratulate all the DOC BC members who have collaborated in projects screening at this year's festival. Click on the film titles to see screening times and get your tickets before they sell out!
FEATURE FILMS
Fiona Rayher (Director, Producer)
Jocelyn Chaput (Editor)
Daniel Conrad (Executive Producer)
What would it be like to live alongside one of the shapers of human events, in their youth, before they've transformed history? In Fiona Rayher and Damien Gillis' documentary, we follow Caleb Behn, a young Dene lawyer locked in a battle with the oil and gas industry. He may become one of this generation's great leaders—if he can discover how to reconcile the fractures within himself, his community and the world around him through the blending of the modern tools of law with ancient wisdom.
Elizabeth Yake (Producer)
In his compelling drama/documentary hybrid, Sasha Snow explores the complexities of Grant Hadwin, a logging engineer who chainsawed down a 300-year-old sacred tree on Haida Gwaii as a protest against rampant logging in the area. Inspired by John Vaillant's Governor General's Award-winning book, The Golden Spruce, Snow focusses on the more mysterious elements of Hadwin's story and fate, crafting "[a] gorgeously photographed, compulsively watchable, sympathetic doc…"—Globe & Mail
Charles Wilkinson (Director)
Kevin Eastwood (Executive Producer)
VIFF favourite Charles Wilkinson (Oil Sands Karaoke) returns with a visually stunning paean to breathtaking Haida Gwaii and the spirited people who populate it. The natural beauty of this culturally rich archipelago has served as a backdrop for tragedies such as outbreaks of smallpox and the exploitation of natural resources. And yet, the Haida Nation remains undaunted, preparing for a showdown over the Northern Gateway pipeline and planning for a more sustainable future.
Ninth Floor
Carmen Pollard (Editor)
Selwyn Jacob (Producer)
Shirley Vercruysse (Executive Producer)
More than four decades after Montreal's infamous Sir George Williams Affair was sparked by allegations of faculty discrimination against black students, Ninth Floor reopens the file on a watershed moment in Canadian race-relations and one of the most contested episodes in the nation's history. Making an audacious foray into nonfiction, writer and director Mina Shum (Double Happiness) engages the original protagonists in a compassionate cinematic exercise of reckoning and redemption.
Jordan Paterson (Director, Producer, Editor)
Jordan Paterson's involving docudrama delves into a little-known chapter of Canadian history. During World War I, 140,000 indentured Chinese labourers were secretly transported from Vancouver to Halifax in locked trains and then shipped to the Western Front to dig trenches and clear the dead. Through intrepid research, interviews, rotoscoped animation and re-enactments, Paterson backs Voltaire's assertion that "history is nothing but a pack of tricks we play upon the dead."
SHORT FILMS
John Bolton (Director)
Shirley Vercruysse (Executive Producer)
An "intertidal artist" ambitiously crafts a memorial out of the marine debris from the great East Japan earthquake and tsunami that washes ashore in Tofino.
Clouds of Autumn

Tyler Hagan (Cinematographer)
Two siblings endure the impact a residential school has on their relationship with themselves, one another and nature itself.
Tyler Hagan (Producer)
Overwhelmed by past mistakes, a young man returns home and finds solace in the strength of his recently widowed mother.
Selwyn Jacob (Producer)
Shirley Vercruysse (Producer)
A portrait of DJ Rhiannon, a rising star and one of a handful of female DJs who've "made it" in an industry controlled by men.
Visit www.viff.org for more information on this year's festival program