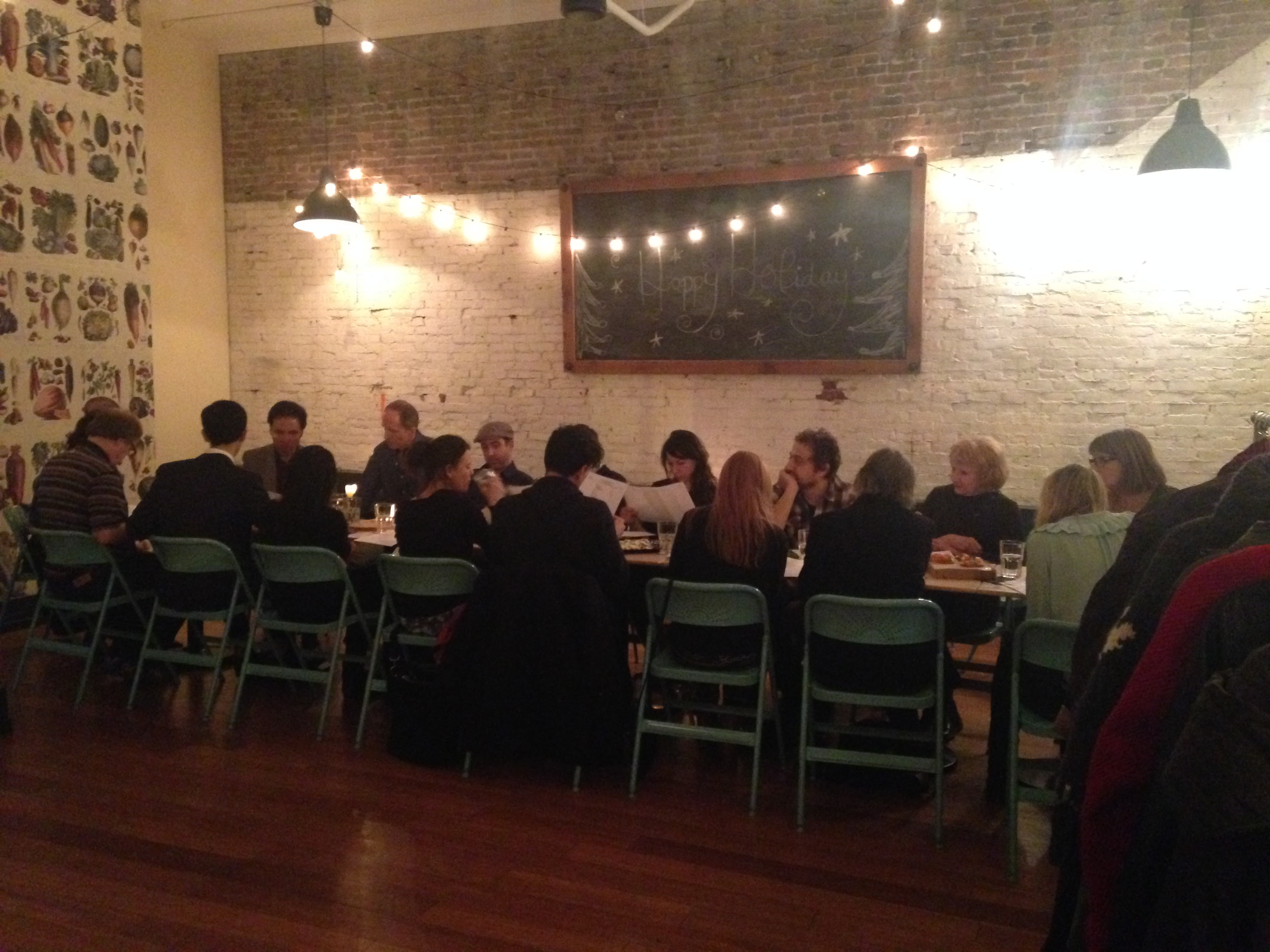 Thank you for joining us last night at our AGM & Party!
We said goodbye and THANK YOU to valued Board Members Adelina Suvagau and Arun Fryer for their years of commitment to our organization. We also welcomed new Board Members Joella Cabalu, Ana Carrizales and Sandra Ignani! They will join the current Board: Julia Ivanova (co-Chair), David Vaisbord (co-Chair), Zack Embree, Sean Embury, Parm Gill (Treasurer), Rami Katz, Fiona Rayher and Sonia Suvagau.
The full AGM report will be available at docbc.org in the next few days.
Member Highlights
Congratulations to the following members for their screenings at DOXA and VIFF: Charles Wilkinson and Kevin Eastwood (Haida Gwaii on the Edge of the World, also Best Canadian Feature Documentary Award at Hot Docs), Fiona Rayher, Jocelyn Chaput and Daniel Conrad (Fractured Land, Best BC Film at VIFF), Elizabeth Yake (Hadwin's Judgement), Carmen Pollard, Selwyn Jacob and Shirley Vercruysse (Ninth Floor), Jordan Paterson (Tricks on the Dead) and shorts by John Bolton, Sandra Ignani and Tyler Hagan.
Congratulations to Zack Embree (Directly Affected) and Jeff Petry and Nathan Drillot (Wizard Mode) for their successful crowdfunding campaigns, we look forward to seeing the finished projects!
Thank you Gary Marcuse, Chris and Melissa Bruntlett, Sonia Suvagau, Rami Katz and Madeleine Grant for sharing your work at the DOC BC, Cineworks and WIFTV Film & Media Showcase.
DOC National profiled DOC BC members Malek Shafi'i and Charles Wilkinson in their monthly DOC Member Spotlight.
Other highlights include Rami Katz and Sandra Ignani being selected to participate in RIDM's Talent Lab, Joella Cabalu for the Hot Docs Shaw Media Diverse Voices training program and Josephine Anderson for the NFB/CFC Creative Doc Lab.
We wish everyone the best of luck in their current and future projects, and please don't forget to keep us in the loop so we can help you promote your work!
THANK YOU for donating gifts to our AGM & Party: Line 21 Media, Fusion Cine, DOXA Documentary Film Festival, the NFB, Rio Theatre, Matchstick Coffee, Float House, UBC Film and Unity Yoga Tea House.
THANK YOU to our 2015 Sponsors:
Front Row Insurance
Fusion Cine
Finale Editworks
Line 21 Media Services
Novus
Omnifilm Entertainemnt
Telus STORYHIVE
Annex Pro
Core Music Agency
Make Believe Media
and to our community partners Cineworks, WIFTV, Pull Focus Film School and DOXA Documentary Film Festival.
Here's to a great 2016!
DOC BC